Hello [NOM_PRENOM],
Permanent offers
For 2019 we will let you enjoy extreme discounts for your stay in MIDWEEK; quickly consult the Hotel tab on our website or the summary sheet below.
Ask our loyalty card to save 10% discount on stays
Free during your stay : access to our unique Rock Spa - Wellness & Beauty Center over 1500 sqm and 3 floors, carved into the rock, to our gym, table tennis, canoes, rowboats, slot racing, petanque, Wi-Fi.
Remember prices are always per person including VAT unless mentioned otherwise.
All our offers and promotions (without exception) are subject to our general conditions which you can read here unless mentioned otherwise in the offer
MENU MOTHER'S DAY

MENU
L'Agape du Parc Naturel Öewersauer
*****
Le Mariage de Filet de Perche/Ananas au Jus de curry,
crème de Balsamic, Risotto tomaté Americain, feuille crisby
ou
La petite Salade tiède «GOURMANDE DU MOMENT»
*****
Le Crystal de Boeuf aux parfums du jardins
*****
Le Wellington de Coeur de Boeuf et Veau Bordelais
Bouquetière de Légumes du Jardin
Pommes Bataille
*****
« MY BEST MUMM », tartare aux Fraises,
boule de glace vanille bourbon et son coulis vanille bourbon
49.95 €
MENU ENFANT
Le Crystal de Boeuf aux parfums du jardins
*****
Le Wellington de Coeur de Boeuf et Veau Bordelais
Bouquetière de Légumes du Jardin
Pommes Bataille de Terre
*****
La Glace Surprise
19.75 €
MOM is wow upside down
there must be a reason for this...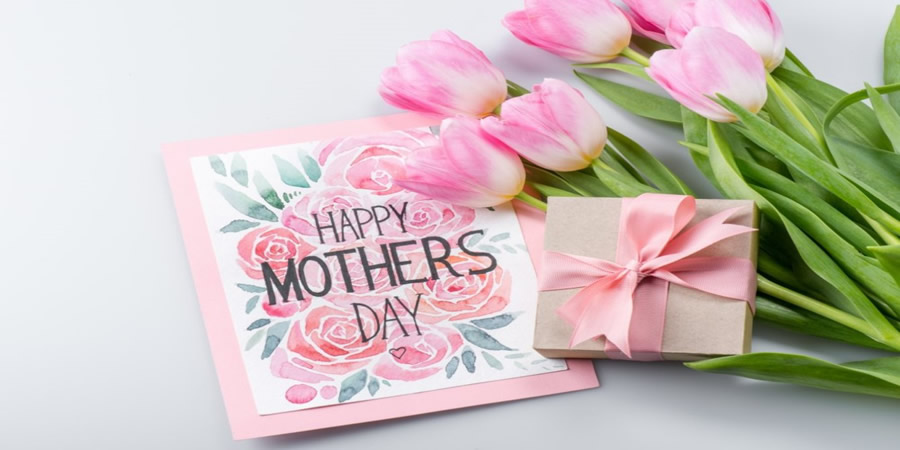 June promotion
1 foot care with nail polish
1 eye beauty glasses
1 glass crémant
1 nail polish as a gift
55.00 €
heart warming gifts for your mom !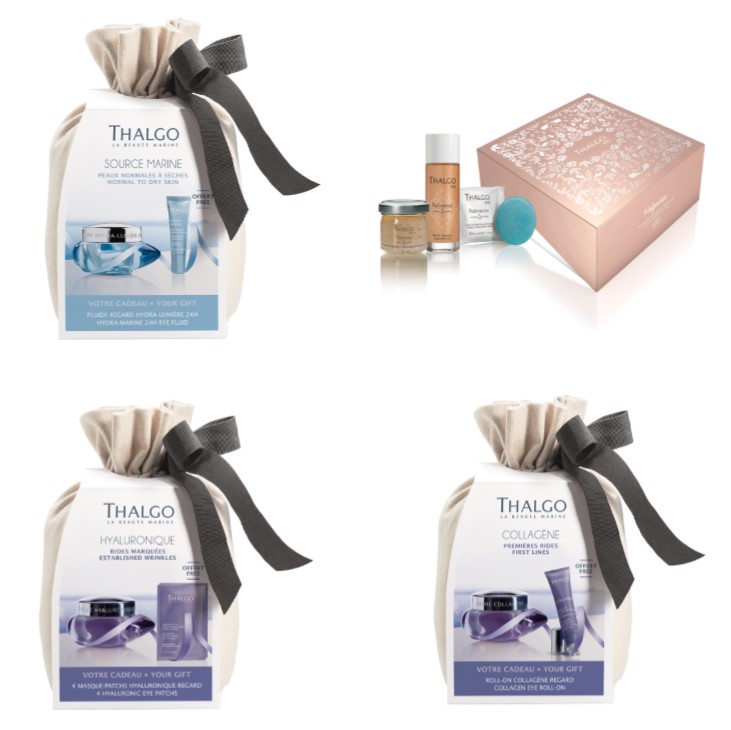 health walk

(NEw)
RELAXATION - PICNIC - CARE - NATURE - GROUP - HEALTH
In Esch-sur-Sûre walk of health: a guided walk with picnic, access to the Rock Spa & Wellness + 1 foot bath + massage.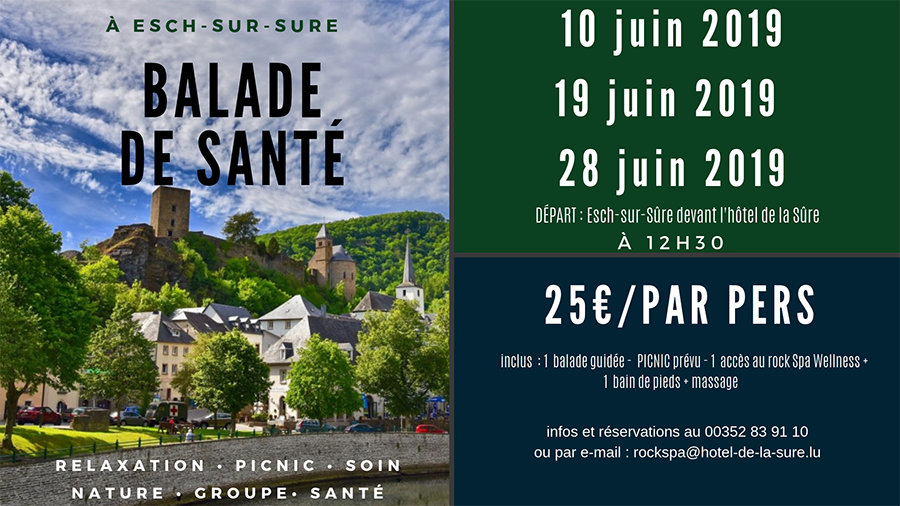 Large sunny terrace
The sun is back !
Enjoy our panoramic terrace to enjoy our menus, a drink, an ice cream with friends or family.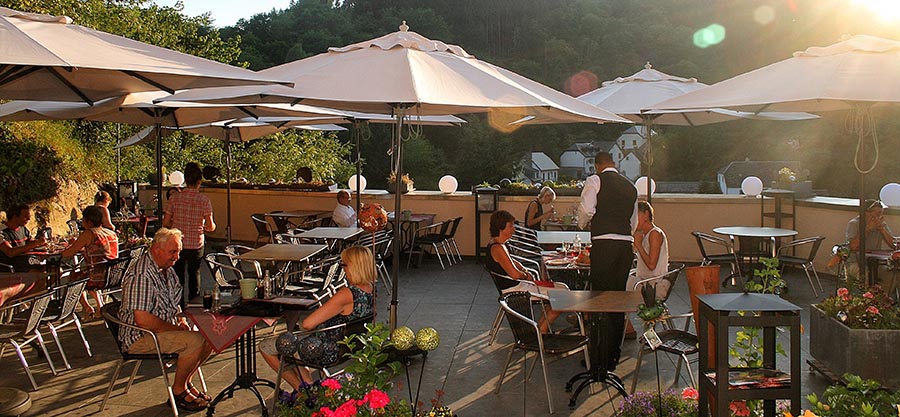 our "friture" at the foot of the village is open
WEEKEND & FERIES

Do you fancy fries, a burger, a snack, a drink or an ice cream to take away or to eat on the spot?
Now the Mac Ronald's INN is open for your enjoyment.
Just below our store Schmaach ëm de Séi a méi
Mac Ronald's INN - Rue du Moulin 1 - L-9650 Esch-sur-Sûre
For Groups we kindly ask to reserve in advance if possible tel 00352 621 622 123 Thank you !!!!

Our themes - Take these dates down in your agenda!
| | |
| --- | --- |
| 17/05 - 06/06 | All about Salmon and Asparagus |
| 07/06 - 27/06 | Earth and Sea in close Harmony |
| 09/06 | Mammendag (Mother Day) |
| 28/06 - 18/07 | Delicious Medley of Shrimp |
| 29/06 | 15th Night of Legends and Trac-o-lac |
| 19/07 - 01/09 | Discover our pot dishes |
| 02/09 - 10/09 | We are closed! |
| 11/09 - 26/09 | Mussels unlimited 4 course menu |
| 27/09 - 14/10 | Lobster Festival |
| 06/10 | Pappendag (Father's Day) |
| 15/10 - 09/12 | Opening of the hunting season - wild mushrooms |
| 15/11 - 17/11 | Raw and cooked ham - fries - salade unlimited - reservation required |
| 22/11 - 24/11 | Frog Legs unlimited - reservation required |
| 29/11 - 01/12 | Menu 'Discover India with Ronny' - reservation required |
| 06/12 - 08/12 | Shrimps unlimited 4 course menu - reservertion required |
| 09/12 - 31/01 | Annual Closure |
Walking Holiday in the Natural Parc

Included:
3 nights with local breakfast buffet
3 culinary 4 course menus GOURMET VUM SÉI with local products
2 picnics for on the way
topographic walking-, bike- and mountain-bikemap
roadmap all over Luxemburg with tips for highlights
1 T-shirt or buff of the house
Room type
B
C
D
E
F
Studio A
G
Studio B
Fly to the moon
Midweek
222 €
239 €
275 €
296 €
288 €
345 €
Weekend
277 €
298 €
343 €
369 €
360 €
430 €
Price per person
Free access to the Rock Spa & Wellness during your stay.
WALKERS
Hiking & Gastronomy in the Naturel Parc "Öewersauer"
Included :
2 nights with local breakfast buffet
1 culinary 3 course menu
1 menu "GOURMET VUM SÉI" (5 courses) composed of regional products

walking-biking and mountainbike map with signed routes
Roadmap of Luxembourg with points of interest and tip
1 Luxemburg "CARD" for 1 day with free access to 56 attractions all over Luxembourg
1 T-shirt or buff of the house.
Room type
B
C
D
E
F
Studio A
G
Studio B
Fly to the moon
Midweek
152 €
164 €
188 €
201 €
196 €
234 €
Weekend
190 €
204 €
234 €
251 €
245 €
292 €
Price per person
Free access to the Rock Spa & Wellness during your stay.
High plateaus covered with extensive meadows, schist rocks and deep valleys that adorn themselves in autumn with warm colors and in spring with gorse flowers: This is how you can imagine the Luxembourg Ardennes.
This region, also known as l'Öesling, is also home to many fortresses and wild nature parks (Haute-Sûre and Our). A thousand-year-old history linked to the lords of that time, ardent knights of the Crusades, is detected in this inestimable and so well preserved historical heritage. You become as it were, transported to the time of these valiant knights.
You can expect mountains, nature and unique experiences in the most beautiful hiking regions of Luxembourg. As varied as the landscapes, so unique is our hotel, which is run by our family for 47 years and this for generations.
What unites us is our love for the mountains, our passion for hiking and our endeavor to provide an exciting, enjoyable and authentic hiking holiday for our guests, year after year, day after day. Since 1969 we combine our experiences and ideas and we work together on the development of specific services needed for a perfect hiking holiday. The results of our work are documented in our quality program which guarantees a first class experience and quality of service in the hotel. True to our promise "best for the best" our house meets the following criteria:
Best location
The hotel is surrounded by the most beautiful hiking areas of the 1st Naturel Park of Luxembourg. The hiking trails start right at our doorstep.
Competence and experience
In our hotel you will meet passionate and experienced hiking experts who are available to answer any questions about your walking tours.
Guided tours
We offer once a week a free guided tour with our mountain guides: from family walks to selected hiking tours, night and torch hikes.
Equipment Service
We can borrow hiking gear, such as sticks and backpacks, on availability and free of charge. You can order your picnic the day before for an extra charge.
For groups, we can organise an adventure picnic in the forest with our Minerva Jeep 1952 or our Renault Colette ambulance 1954.
Walking taxi
We can organise the transfer to the departure point of your hiking tour on the trails in the region, even for those individually planned.
Wellness
Enjoy our Rock Spa & Wellness, even on the day of your departure, open daily from 11am till 8 pm
Delicious and healthy cuisine
We spoil you with culinary delights from the region, menus and vegetarian specialties.
Picnic ADVENTURE
For groups and on request we can organise a picnic adventure with our vehicles of the Belgian army.
We await you at a chosen point of your route with everything you need.
LASER hair removal
LASER EPILATION : THE FINAL EPILATION
Result visible from the first session! A comfort of life for her and him ...
For life ! The « LASER DIODE LIGHT SHEER » destroys the hair root without touch the skin, it is not dangerous for the tissues (the epidermis). It is clinically proven, effective and safe. Essay and quote, 100% free.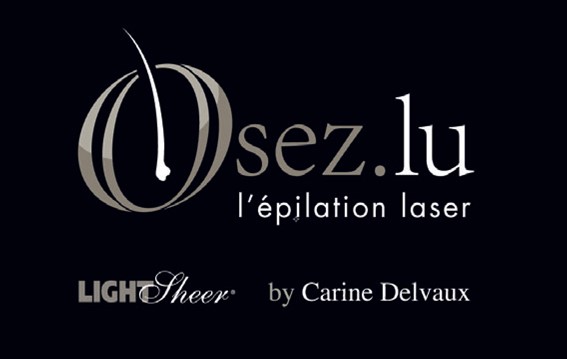 We will be present at Rock Spa & Wellness
IMMEDIATE RESULT GUARANTEED !!
Osez.lu is happy to offer you a good gift voucher of 25 euros on your first treatment.
In addition, by sponsoring a new customer, we also offer a good gift voucher of 25 euros on your treatment.
VALID ONLY AT ROCK SPA INSTITUTE
Interested? Please make an appointment at tel 00 352 839110
New map for hikers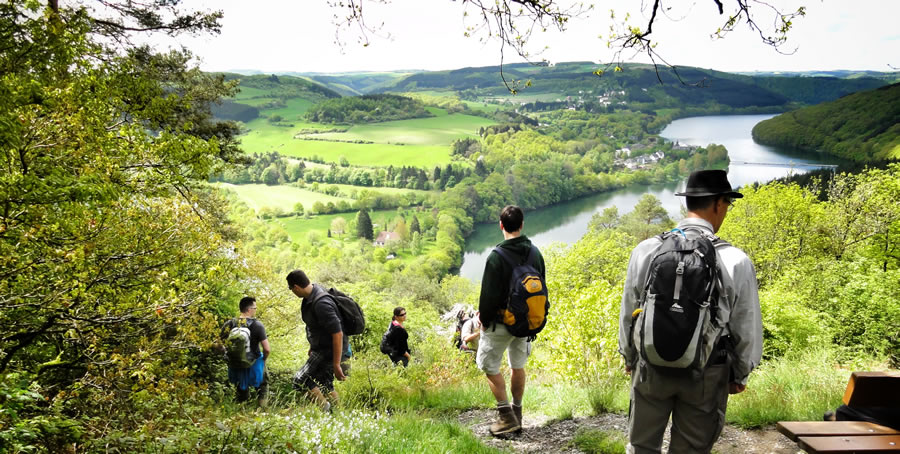 outdoor FITNESS in esch-sur-sÛre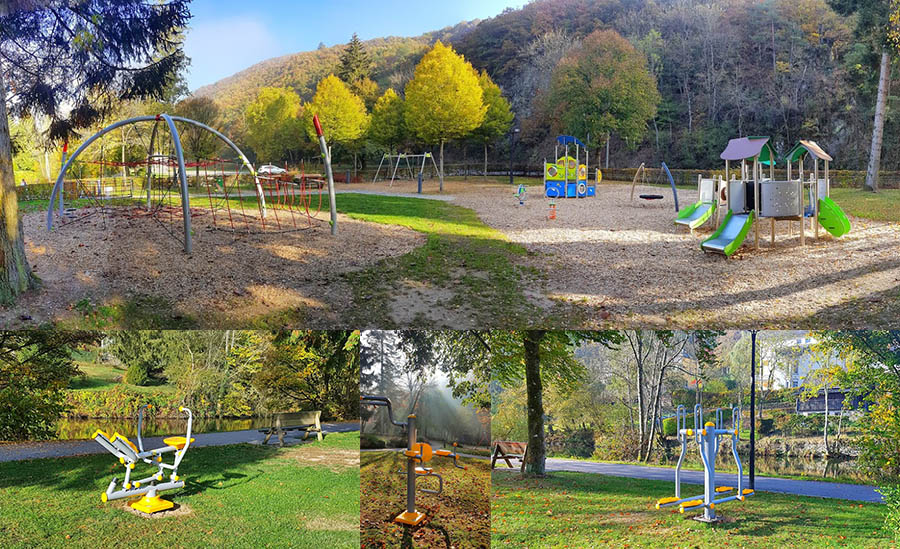 Brand new modules are installed for the enjoyment of adults and children
and still our quality label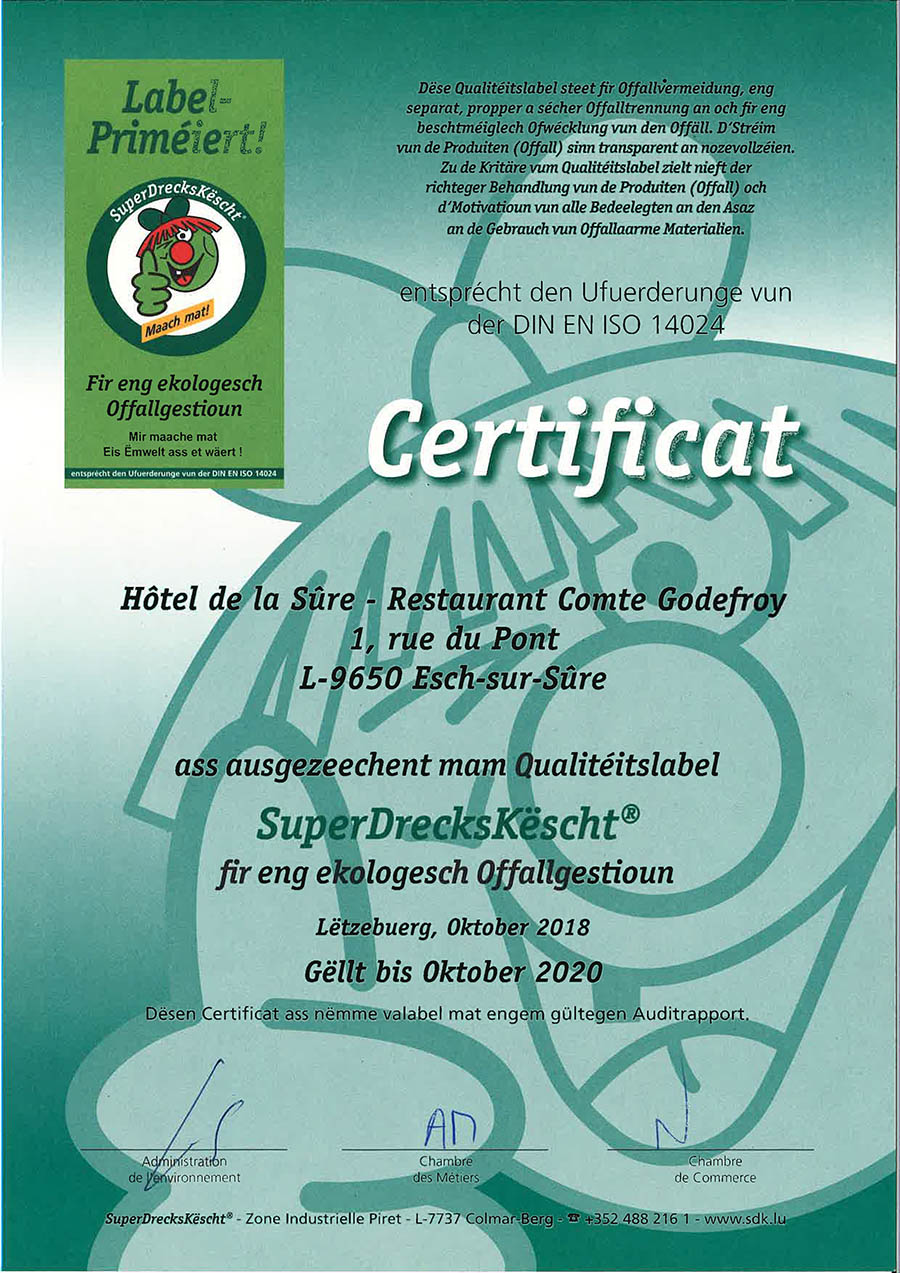 find your happiness in our shop
Come to SCHMAACH ËM DE SÉI A MÉI & HOBBY & ARTISANAT.
Ouvert chaque jour 7/7 de 8.00 à 18.00 heures.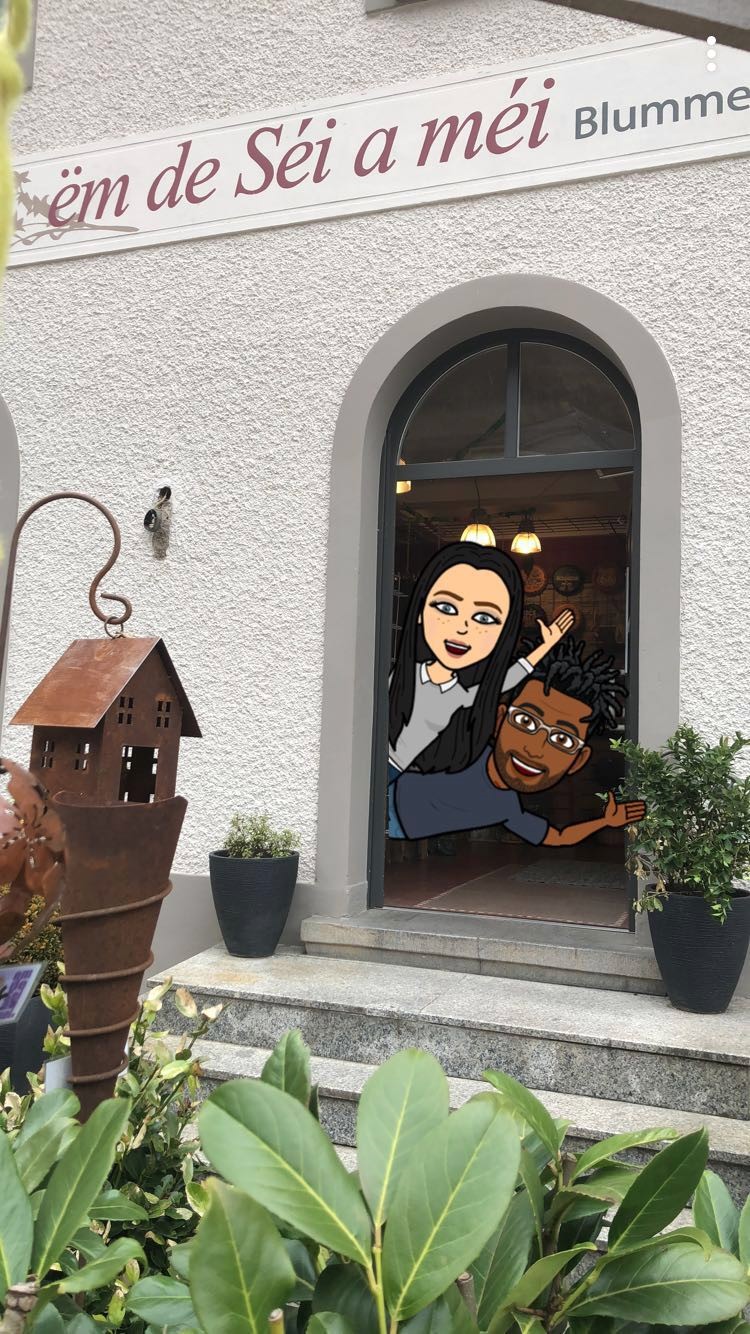 Schmaach ëm de Séi a méi
Rue du Moulin 1 - L-9650 Esch-sur-Sûre - Tel 26 889 003 - Fax 26 889 464
schmaach@emdeseiamei.lu - www.emdeseiamei.lu
New 3D Metal panels available in store !!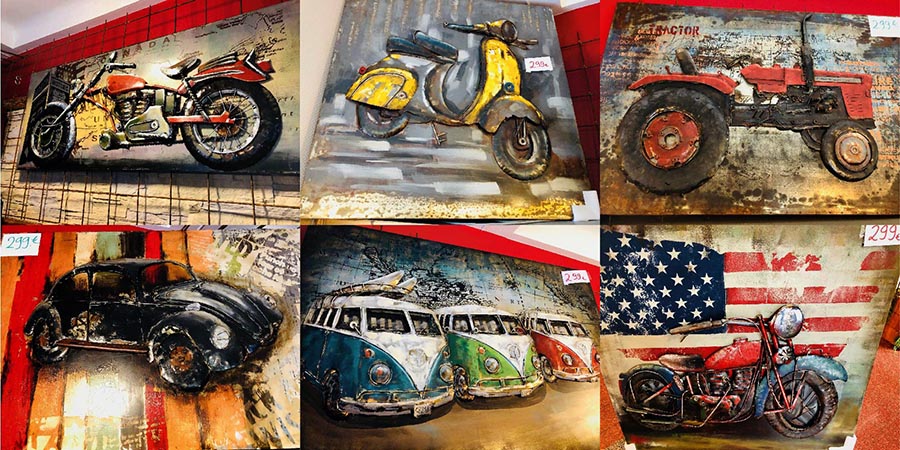 Come and discover at the shop the project "SACS DES BAC STREET GIRLS" of the North-Wiltz High School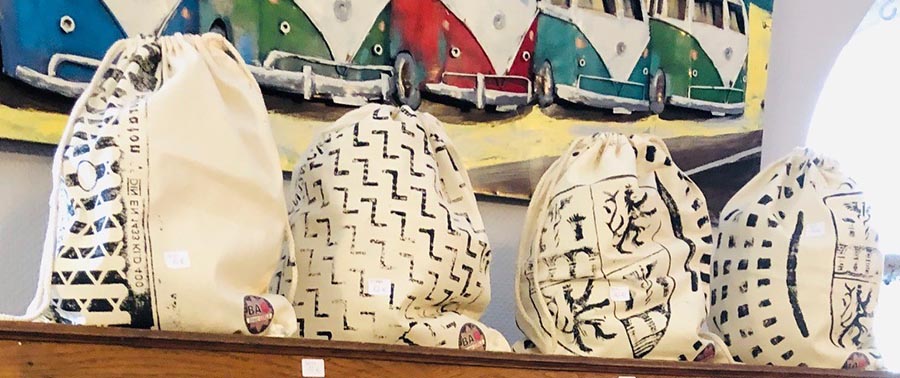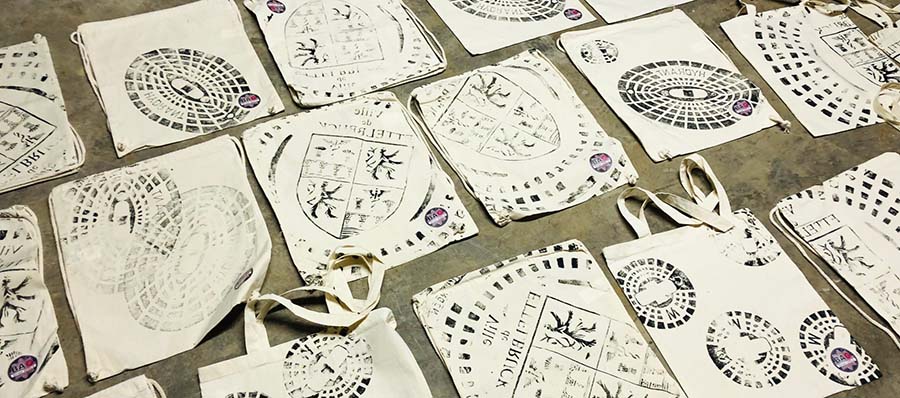 ŠKODA TOUR DE LUXEMBURG
The Škoda Tour of Luxembourg is the cycling event of the year.
The best riders, formidable foreign participants as well as young promising talent, will compete to win on the roads of Luxemburg.
And you can be there!
With our VIP formulas you can experience the tour from first class places at the start and / or arrival of the stages in our village.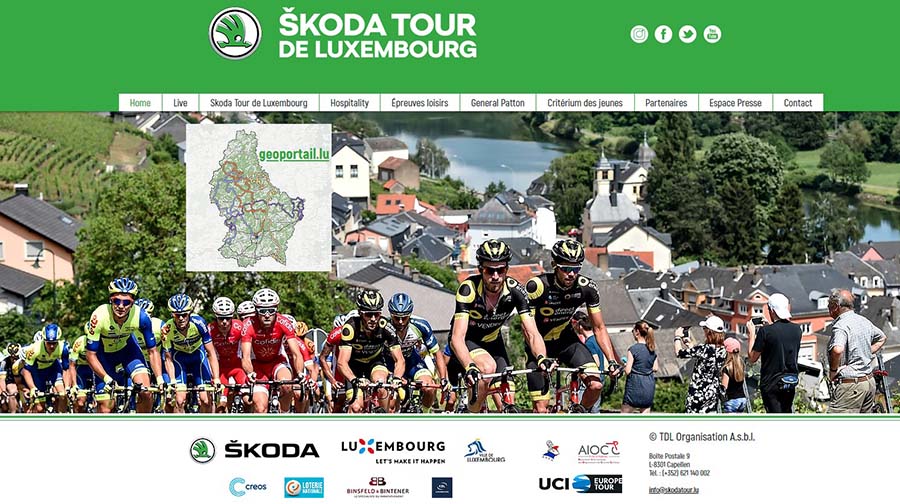 exhibition and concrete 17.05.2019 - 05.06.2019
Vernissage le 19.05.2018 at 5 pm
My name is Marie-Anne Beckené-Birsens, I'm 57 years old and I live in Buerden (Luxembourg)
My pictures emerge from an intuitive process. I like working with structures, mainly use acrylic paint, but also pastels, oil crayons and other materials. In the course of creation, the images often develop their own life, color rubs against structure, layer upons layer, a theme builds up.
In my statues and concrete objects, I prefer to process old and rusty objects. If possible, I use everyday life items for casting molds: waste material, plastic bottles, nylon, etc. - topic upcycling!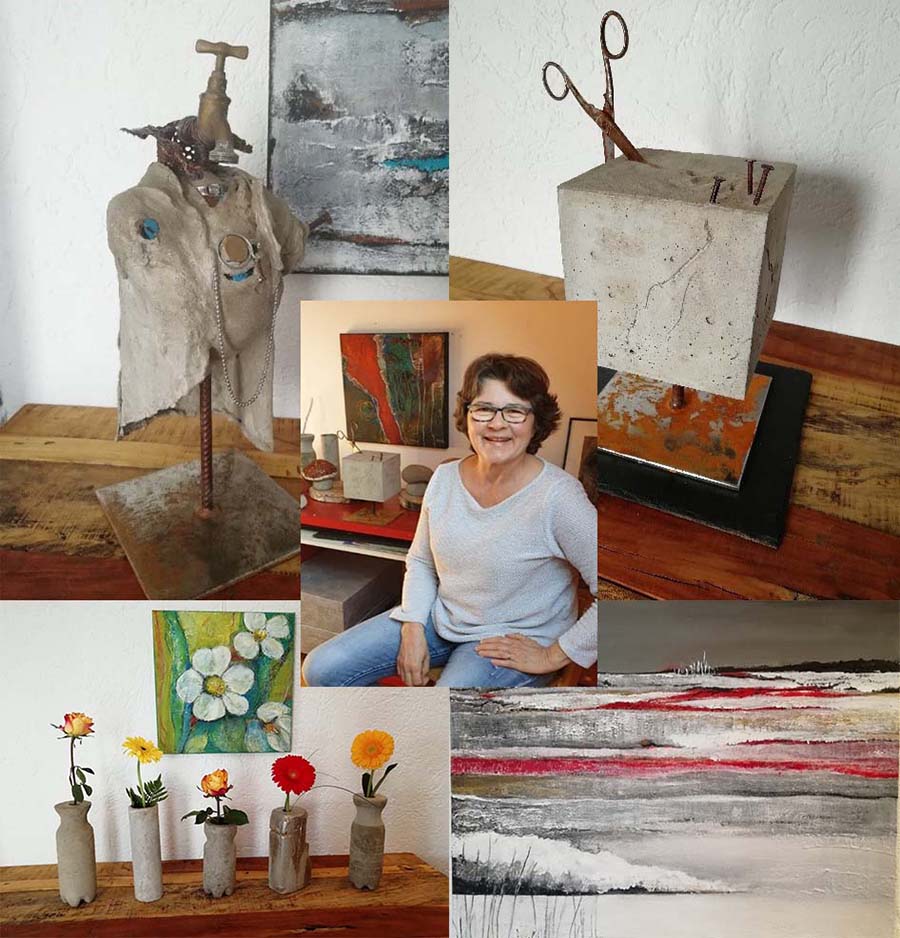 open 7 days / 7