Hello [NOM_PRENOM],
Get more, spend less!
With our permanent offers
For stays during the week save 15% on prices shown (excluding holidays and holiday season)
Ask our loyalty card to save 10% discount on stays
Free during your stay : access to our unique ROCK SPA & WELLNESS over 1500 sqm and 3 floors, carved into the rock, to our gym, table tennis, canoes, rowboats, slot racing, petanque, Wi-Fi.
Remember prices are always per person including VAT unless mentioned otherwise.
All our offers and promotions (without exception) are subject to our general conditions which you can read here unless mentioned otherwise in the offer
FACEBOOK CONTEST 2016
Follow us on Facebook from January to December 2016. Participate at the contests you will find on our Facebook page and win access to our Rock Spa & Wellness or a stay in our luxury studio "Fly To The Moon" with suspended rocking bed and Jacuzzi with massage shower Hammam in the room.

Our themes for this month
| | |
| --- | --- |
| 04/03 – 06/03 | Mussels unlimited |
| 11/03 – 13/03 | Spare Ribbs unlimited |
| 18/03 – 20/03 | Spring Menu Back to Front |
| 25/03 – 28/03 | Easter Gourmet Menu |
Take these dates down in your agenda!
| | |
| --- | --- |
| 01/04 – 14/04 | Opening of the fishing season. River trout in all its variations |
| 15/04 – 04/05 | Asparagus Follies |
| 01/05 | 5th Flea Market in ESCH |
| 05/05 – 26/05 | All about Salmon and Asparagus |
| 27/05 – 16/06 | Earth and Sea in close Harmony |
| 12/06 | Mammendag (Mother's Day) |
| 17/06 – 07/07 | Delicious Medley of Shrimp |
| 28/06 | 12th Night of Legends and Trac-o-lac |
| 08/07 – 28/08 | Discover our pot dishes |
| 29/08 – 06/09 | We are closed! |
| 09/09 – 29/09 | Mussels unlimited |
| 30/09 – 13/10 | Lobster Festival |
| 02/10 | Pappendag (Father's Day) |
| 14/10 – 17/11 | Opening of the hunting season - wild mushrooms |
| 18/11 – 20/11 | Variations of Carpaccio |
| 25/11 – 27/11 | Spare Ribbs unlimited |
| 02/12 – 04/12 | Frog Legs unlimited |
| 09/12 – 11/12 | Shrimps unlimited |
| 11/12 – 28/01 | Annual Closure |
Water Festival in the Natural Park 20/03/2016
Today, water has the spotlight. The Natural Park of the Upper Sauer invites you to its high Water Festival. Throughout the day we offer a wide range of free activities for the whole family.

Find some examples here:
• Guided visit to the drinking water plant SEBES and storm water overflow in Esch-sur-Sûre (by shuttle bus)
• construction of mini-rafts with following raft-race on the Sûre ("Duck race"-Style) (Race start: 5pm)
• Canoeing on the Sure
• Workshop: Running water
• Craft Workshop
• Exhibition: "Tiefgekühlt" (frozen)
• Guided tour at the old cloth manufactory
• Mark Rallye
• Exhibition of children's drawings from the drawing contest (see link)
Throughout the day, the House of the Natural Park (Maison du Parc Naturel) will be open to the public.
All catering possibilities on the spot
Where? Maison du Parc-Naturel / Draperies, Esch-sur-Sûre
When: 10:30 am till 5:00 pm

Short Break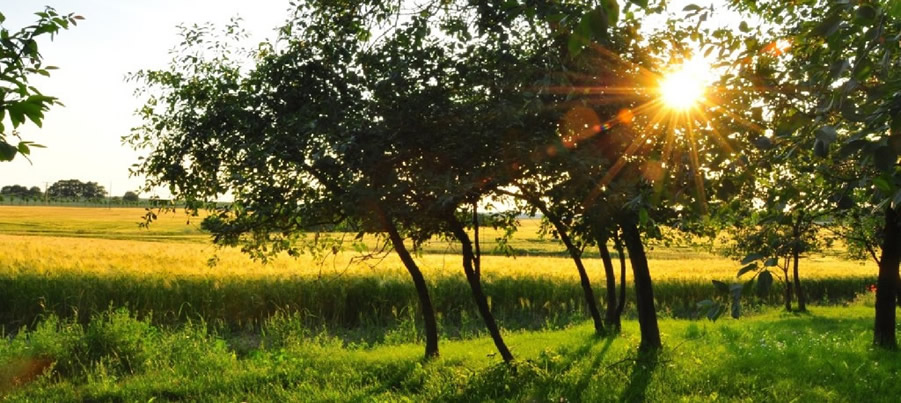 4 days / 3 nights
including breakfast buffet
1 x welcome cocktail in form of a voucher
2 x 4-course culinary menu
1 x "delicious' menu incl. 1 glass of Luxembourg Crémant
4 x free entrance to the spa

From 240,00 € p.p./in a double room (arrival from Sunday to Tuesday)
Except on bank holidays
RELAX-WELLNESS-DAYS
4 days / 3 nights
including breakfast buffet
1 welcome cocktail in form of a voucher,
1X 3-course gourmet menu 'DU PARC' on day of arrival
4x free entrance to the spa
1 Minerals Full Body Scrub
1 Unique High Heels bathtubs experience
1 Rasoul with clay or soap
1 Nourishing Body Wrap
1 full body massage with essential oils
1 Relaxing Eye Beauty Massage Glasses
From 402.00 € p.p./in a double room (arrival from Sunday to Tuesday)
Except on bank holidays
The month under the Zen Motto

"A body free of tension and fatigue allows to face all the complexities of life" (Joseph Pilates)
Relax in our beautiful Rock Spa & Wellness center with this offer:
1 access to the Wellness
1 bath towel
1 zen massage 25 minutes
€ 60.00
Relaxing stop
Relaxing massage 25 minutes
Mud wrap from the Dead Sea.
80,00 €
Night Spa for Ladies at Rock Spa & Wellness
Friday 11th March
Night Spa for Men at the Rock Spa & Wellness
Friday 18th March
Come and meet with friends!
Wellness
Wood stove sauna VUM SEI, vitamins stone sauna, ice fountain, sun hammam, shower variations, sensual rondo, walk of senses, duo relax rondo, relaxing lounge with unique fireplace sound, relax black hole with salt wall, vitamins bar...
During the whole day
tea Vum Sei, fresh water, apples and dry fruit are at your disposal as well as the unique ESCHLECHER (draft) and our mini pizzas freshly baked in our wood oven.
Reservation
info@hotel-de-la-sure.lu
(00352) 83 91 10
29,00 € per person
Chantal Weiler – Mainz, exhibition from 6th March till
17th April 2016

Mainz Chantal was born in 1954 into a large family in Bettendorf, Grand Duchy, and discovered at the age of 7 her designer talent, het taste for gymnastics and singing. After graduating het studies of languages, she studied the human body in Brussels ULB and uptained a degree in physical therapy.
She set up the first course in physiotherapy care in a large house in Vianden where she worked half of her career. Also she founds two different creative workshops for seniors who give service to occupational therapy thereafter.
Her penchant for painting in search of beauty in nature, pushes her for at least 25 years to follow watercolor and other courses at the "Summer academy" in the 80s, followed by lessons with the Luxembourg painter Erni Ersfeld in Mertzig and Luxembourg- city, as well as a free expression watercolor course with the Antwerp painter Lode Keustermans.
Married with a child, she has participated in several group exhibitions in Brussels at the St. Michael's Cathedral in 1993,
the Grand Duchy at the Maison Communale in Mertzig in 1994, at the Château d'Erpeldange, Nordstad, in 1995 and in 2015 her first solo exhibition in Bech, town of Consdorf, with her watercolors "Human Tree '.

Do you want to discover the events and activities organised in our region?
You'll find all information on www.ardennes-lux.lu, www.ont.lu and www.plurio.net
INFO
Do not hesitate to consult our websites www.hotel-de-la-sure.lu and www.emdeseiamei.lu You will find lots of information on what we and our beautiful region can offer you.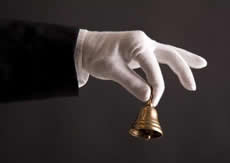 For more information, to make reservations or place an order, contact us at info@hotel-de-la-sure.lu
or call us +352 839 110.
PLEASE! If you no longer wish to receive our Newsletter, click here to unsubscribe now and you will never receive mail from us in the futur.
You can always find an unsubscribe link at the bottom of the Newletter.